What is Erasmus+?
Erasmus+ is the EU's programme to support education, training, youth and sport in Europe. The main objectives of the ERASMUS + programme are to develop professional skills, increase the opportunities offered to young people and stimulate academic performance through international mobilities.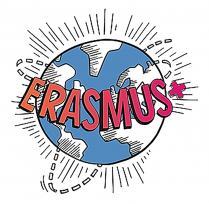 "Whether people have improved their chances of finding a job, developed fresh perspectives on sustainable development, learnt a new language, gained a clearer idea of European citizenship, or found a new passion for volunteering: Erasmus+ has produced many success stories. The Erasmus Programme has been enriching lives for the past 30 years. It is not just a time in someone's existence, it is a turning point."
Source: https://ec.europa.eu/programmes/erasmus-plus/anniversary/30th-anniversary-and-you-_en
How does it work?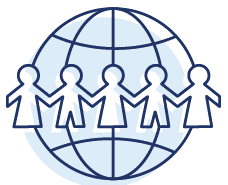 Based on the agreements previously signed between Alecu Russo Balti State University and those from the European Union. The list of available partnerships can be found at theDepartment of International Relations. At the moment USARB is enjoying a fruitful collaboration with more than 30 higher education institutions in EU. These represent potential host universities for both USARB students and academic staff.
How to apply?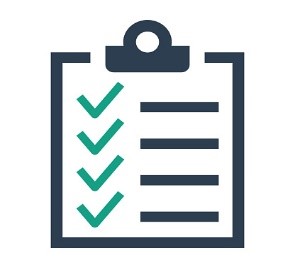 Each interinstitutional agreement is different. The application procedure, the list of required documents for the application file and the deadline may differ depending on the host university. The necessary information on this subject can be found at the Department of International Relations but also in the mobility call placed on the website: http://international.usarb.md/
Who can benefit?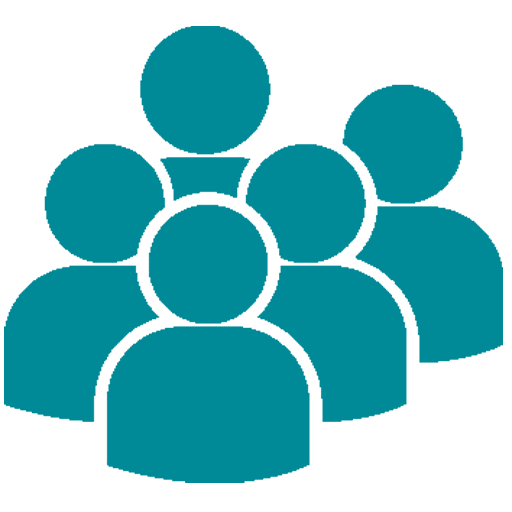 Students enrolled at USARB, regardless of their study cycle: Bachelor, Master or PhD, but who have successfully completed at least two semesters of studies.
USARB teaching or administrative staff who are interested in a scholarship for teaching or training.
Short-term mobility (Bachelor's, Master's, PhD)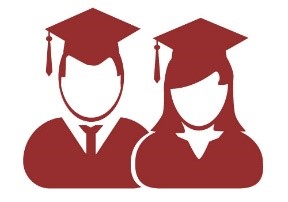 Within the Erasmus + program USARB students can do any of the activities described below or a combination of them:
a study period abroad at a partner higher education institution;
a traineeship (practice period) abroad, in a company or any other relevant job, approved jointly with the partner higher education institution.
How long does the mobility last?
The study mobility abroad can last from a minimum of 3 months (or 1 academic term or trimester) to a maximum of 12 months. A student may benefit of an exchange abroad with Erasmus+ multiple times, either as a student or as a trainee, but the total time abroad (study abroad periods included) may not exceed 12 months within one cycle of study.
For traineeships the duration of mobility is from 2 to 12 months.
What is the grant amount?
Every student receives an Erasmus+ grant as a contribution to travel and subsistence costs. The grant amount varies between 800 and 900 euros, according to the living costs in the host country. See the table below:
Groups
Group I
Group II
Group III
Amount
900
850
800
Countries
Denmark, Finland, Iceland, Ireland, Luxembourg, Sweden, United Kingdom,

Liechtenstein, Norway

Austria, Belgium, Germany, France, Italy, Greece, Spain, Cyprus, Netherlands, Malta, Portugal
Bulgaria, Croatia, Czech Republic, Estonia, Latvia, Lithuania, Hungary, Poland, Romania, Serbia, Slovakia, Slovenia, Republic of North Macedonia, Turkey
As mentioned above, Each participant also receives a unique travel contribution, depending on the distance between the home and host institution. See the table below:
| | |
| --- | --- |
| Travel distances | Amount |
| Between 10 and 99 KM: | 20 EUR per participant |
| Between 100 and 499 KM: | 180 EUR per participant |
| Between 500 and 1999 KM: | 275 EUR per participant |
| Between 2000 and 2999 KM: | 360 EUR per participant |
| Between 3000 and 3999 KM: | 530 EUR per participant |
| Between 4000 and 7999 KM: | 820 EUR per participant |
| 8000 KM or more: | 1500 EUR per participant |
Travel distances must be calculated using the distance calculator approved by the European Commission (https://ec.europa.eu/programmes/erasmus-plus/resources/distance-calculator_en).
STA / STT mobility (academic staff)
The Erasmus + program offers USARB academic staff teaching and training opportunities through International Credit Mobility projects.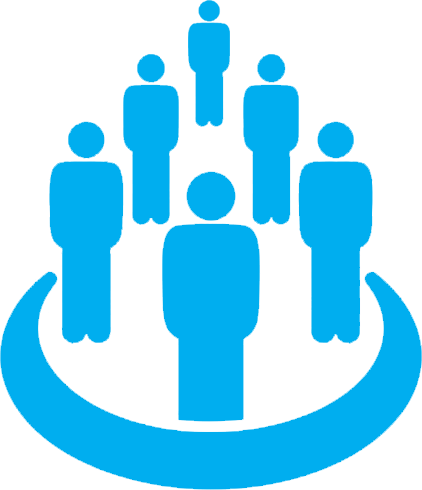 teaching mobility (STA): this activity allows USARB teachers to teach at a partner higher education institution abroad.
Training mobility (STT): this activity supports the professional development of USARB teaching and non-teaching staff as well as the development of involved institutions. It may take the form of training events abroad (excluding conferences) and job shadowing/observation periods/training at a partner HEI, or at another relevant organisation abroad.
How long does the mobility last?
STA / STT mobility can last from 5 days to 2 months. As far as the teaching mobility is concerned, the didactic activity must contain at least 8 hours of teaching per week.
There is the possibility of combining teaching and training activities.
What is the grant amount?
In addition to the unique travel contribution (see table above), academic staff receives between 180 and 140 Euros per day, depending on the cost of living in the host country.
| | |
| --- | --- |
| Host country | Amount |
| Norway, Denmark, Luxembourg, United Kingdom, Iceland, Sweden, Ireland, Finland, Liechtenstein | 180 |
| Netherlands, Austria, Belgium, France, Germany, Italy, Spain, Cyprus, Greece, Malta, Portugal | 160 |
| Slovenia, Estonia, Latvia, Croatia, Slovakia, Czech Republic, Lithuania, Turkey, Hungary, Poland, Romania, Bulgaria, Republic of North Macedonia, Serbia | 140 |
Erasmus+ Program, Key Action 1
Documents required for application to
International Credit Mobility / Learning mobility of Individuals
Erasmus+ Program, Key Action 1
Documents required for the recognition and equivalence of the results of
International Credit Mobility / Learning mobility of Individuals