PLACES TO VISIT IN BALTI
Besides the time spent exploring the USARB Library, socializing with colleagues on campus or browsing the Internet, USARB students have the opportunity to make the most of their free time by discovering the sights of Balti city. Among the most important cultural and leisure centres of the municipality are:
"Vasile Alecsandri" National Theatre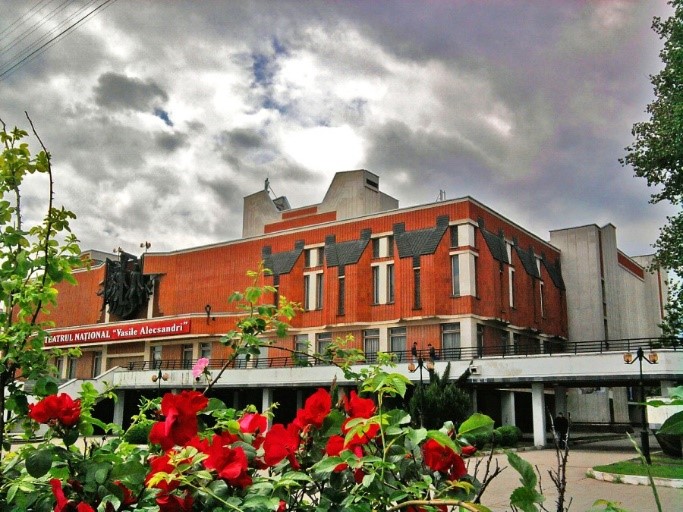 "Vasile Alecsandri" National Theater in Balti was founded on May 16, 1957, first as a Moldovan band near the Russian theater that was active in Balti since 1947. The theatre received its current name on May 16, 1990. One of the basic artistic objectives of the theater is the setting up of the national dramaturgy, thus the theater forms its repertoire mainly on texts of the authors from the Republic of Moldova and Romania. The building of the Theater, unic in the Republic of Moldova, is a monument of national significance.
Address: 3100 Balti municipality, Vasile Alecsandri Square, nr. 1
Website: https://tnb.md/
The Museum of History and Ethnography in Balti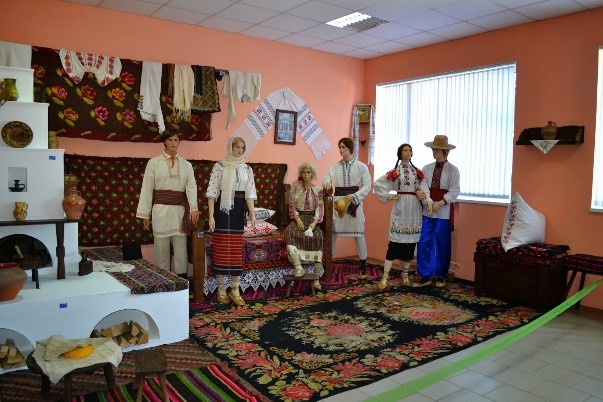 The Museum of History and Ethnography in Balti represents a good opportunity to get acquainted with the cultural traditions of the municipality. The museum was established in 1960 and is the only museum in the municipality. The museum has a museum fund in number of 34,027 units. Examples of values are: the varied collection of medals and coins, old documents, armament and national costumes.
Address: Balti, 2 Lapusneanu str.
Alley of Classics, Balti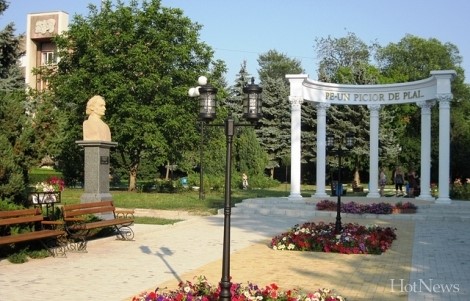 Alley of Classics, Bălţi, inaugurated on July 17, 2010, is located in the center of the square "craftsmen", renamed the "Square Classics". The first three busts installed on the alleys belong to the great writers: Mihai Eminescu, Ion Creangă and Grigore Vieru. It is a perfect place for a relaxing walk in the cultural center of the city.
Address: Balti, Vasile Alecsandri Central Square
Saint Constantine and Elena Cathedral from Balti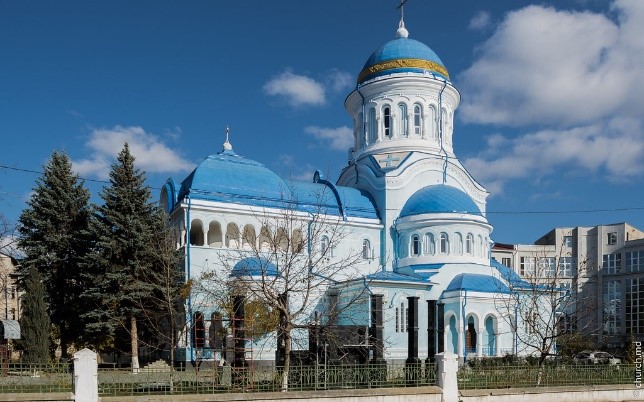 Saint Constantine and Elena Cathedral was built in 1934 in the city of Balti. It is one of the most monumental constructions of the first half of the twentieth century, noted for its unique architecture that combines traditional elements with those of the neo-Byzantine style. The interior paintings were made by renowned Romanian, Hungarian and Italian painters.
Address: 55 Independence Street, Balti 3100
PLACES TO VISIT IN MOLDOVA
Tourist attractions.
The main tourist attractions in Moldova are cultural, natural and anthropic.
Details: https://www.travel.md/what-to-see/sights-attractions/
Wine houses, wine cellars and wine factories
Vine growing and winemaking are the business card of Moldova.
Details: https://www.travel.md/what-to-see/wineries-wine-cellars/
Churches and Monasteries
Details: https://www.travel.md/what-to-see/churches-monasteries-moldova/